Picking Your Wedding Invitations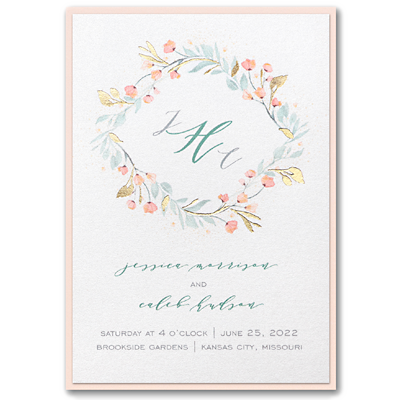 You may not think so, but sending wedding invitations and announcements is in fact a big and important task that must be planned well in advance.
From making the guests list to deciding the theme, style, and stuffing envelopes, every detail matters to make your wedding day a perfect celebration.
Make sure to coordinate the wedding stationery task with your fiancée - you will not want to invite the people your fiancée dislikes or miss those that are really important in each others life, but also selecting the right invitations because they are part of the wedding look!
From casual beach wedding invitations to classic engraved invitations, elegant or unique wedding invitations, wedding invites and cards are available in many styles and designs. Some of them come with pre-printed envelopes with detailed directions to where the ceremony will be held, and some others including this information as an additional visit card-like.
If you want to save on cost, you can make the invitations yourself rather than ordering from an invitation store with the valuable add-on of your personal touch. keep in mind though, the quality is never as good as professionally printed invitations.
You may also use land-based or online services that provide useful resources for anyone designing their wedding invites, such as, clip art libraries, templates, wording examples, etc. to make it easier the combining of images and templates to suit your wedding theme.
Most of the time the hardest part when creating your own designs is deciding how to word them, but taking in mind the place where the ceremony will be held, the style or theme of the wedding, and if it will be under different religious or traditional obligations you may come up with a general idea of the wording to use and do not forget that calligraphy may add to the touch of the beautiful writing.
There is not much science in wedding invitations, just select the style, theme and colors, find the right wording to use on them and add the details, such as the church or ceremony location, directions to arrive there, the reception location with its corresponding directions, plus any other information you want to add, if any.
Most wedding Invitations come with their own envelope, and with a return card, including a SASE (self-address stamped envelope).
Order the invitations with enough time in advance because they must be sent several weeks or months prior to the ceremony.